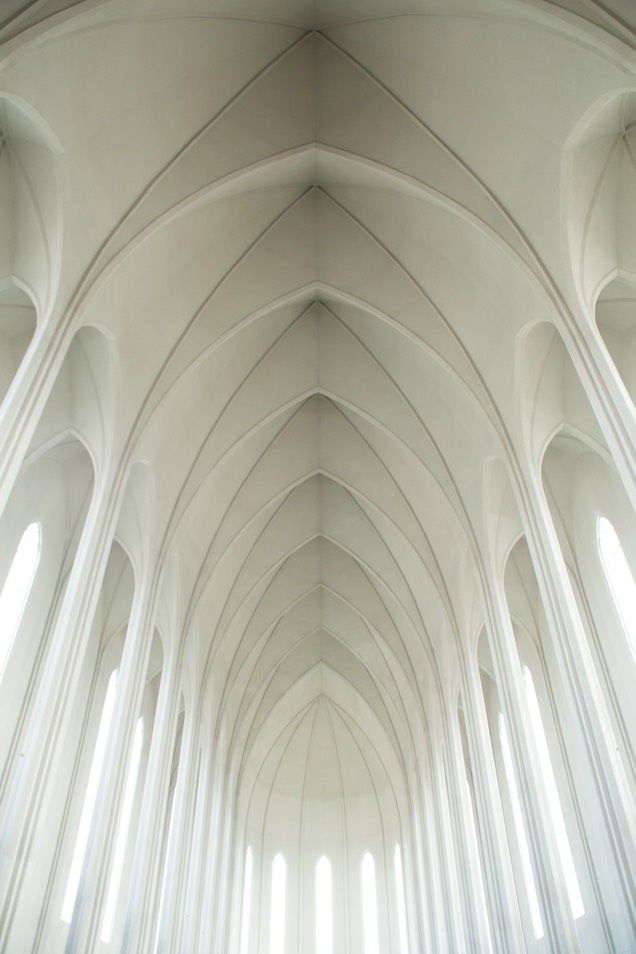 by Karen Newcombe
People frequently ask me exactly what a writer or editor can do for them, and how that relates to publishing. After all, most of us in the developed world learn to write at an early age and we write every day. What's so different between the writing I do at work or in daily life and what a professional writer or editor does? 
One way to understand this is to consider your writer as your architect, your editor as the engineer, and the publisher as a general contractor. It's not a perfect metaphor, but it is a useful one. 
Your writer is your architect
You've been living in buildings your whole life. You know how to turn the electricity and water on and off, you paint them, and you may have a high degree of do-it-yourself skills for repairing or remodeling. But if you want to create a new building from the ground up, you hire an architect. 
Why? You can sketch out ideas on a sheet of paper, or even lay out your ideal floor plan in The Sims. What does an architect offer you? Architects are trained in design, meaning they investigate your needs and preferences, organize the spaces of your future building to form a responsive, flowing whole, lay out how the pieces of the building will fit and work together, and manage the creation of that building by the rest of the team. It's complex work and it takes an expert. 
You hire a writer for the same reasons: to obtain the services of a trained craftsman, someone who knows exactly what needs to be done and can do it faster than you, an expert who keeps up with the latest changes in building codes and materials. 
Your editor is your engineer
Will your new building stand up, or will it collapse under its own weight? Do water, air and light flow through it properly, or is there an entire wing without power? Does it sit comfortably on the land, or will it slide away in the first heavy rain? Engineers work with architects to create building designs that have structural, mechanical, electrical and environmental integrity, to ensure that the site is safe and prepared correctly, that the thing is a unified whole, that it is environmentally sound. 
Your editor is your engineer, and performs similar work for your book, article, white paper or blog.  An editor will rigorously examine your writing for coherence, strength, the development of ideas, orderliness, solidity, and power. He or she will offer practical suggestions for improving your work. 
Your publisher is your construction team
For a finished design to become a building, a contractor must put it together. For an actual building you need teams of trained craftsmen with expertise in specific areas–comparable to a traditional publishing firm, with its array of editors, printers, cover designers and marketers. Publishing is undergoing a huge shift, and for many people, independent publishing provides the opportunity to immediately publish a book at low or no cost and enter the marketplace. Self-publishers also retain more control over any revenue a book generates. 
So what are the benefits of working with a team like this? 
Get your project completed on time
If nothing else, writing is time consuming, and most people today are extremely busy. Do you really have time to run your business, get to meetings, pick up your kids at school, drop them at activities, and get that writing project done? Probably not. Writers are focused on writing—they routinely crank out thousands of words every day. Your writer will know how to structure the project so it gets done in time to meet your deadline. Whether it's fact checking or getting a quote from someone or doing a complete rewrite, the writer understands what is needed and the fastest way to get it done. 
Fully develop your ideas
Sometimes an idea is great but the point gets lost in the telling. Every piece of writing needs structure and flow to make sense and keep a reader's interest–and choosing what to leave out is often a key factor. Professional writers become adept at winnowing out what is not relevant to an article or book, keeping it focused. The experienced writer or editor will also ask you meaningful, sometimes difficult, questions about your content to help fully develop your ideas. Whether it's a business article for a trade magazine or a science fiction novel, there are genre expectations to be met. Your writer will help structure your work to tell the best story it can within the confines of genre, length, and style. 
High-level writing that meets style conventions
When you visit your doctor you have the expectation that he or she is fully educated in the type of care being offered, and keeps up with the latest developments in medicine. It's no different when you hire a writer; he or she should have, or be willing to quickly gain, familiarity with the required style. These can range from the Chicago Manual of Style for books to Associated Press Style for journalism to a host of styles specific to medical, academic and scientific writing. Professional writers put time into keeping up with the constant evolution of English, which adds around 4,000 words per year and goes through rapid shifts in preferred diction and style. Your writer will also work with others on your team to ensure the written part of your project is effective. 
Objectivity
Few people have the objectivity to see the flaws in their own writing. Even professional writers hire others to edit their work, provide objective feedback, and ask meaninful questions. One of the great dangers of writing is in becoming so emotionally attached to the words you've put on paper that you're reluctant to let go of a single one. But not every word in your first draft is pulling its own weight, or even contributing to the overall strength of your written work. Revision and ruthlessness are at the core of good writing–and it often takes a third party to be detached enough to see that your lovely opening paragraphs are nothing more than a warm-up exercise that detract from the core message of your piece. 
Get better results, and gain time for your other priorities
Writing is time consuming–but when you work with your team of experts, you'll end up with a better finished piece, whether it's a book, magazine article, or a white paper for your business. Handing off your writing project to an expert will help you get the beautiful results you expect.
Questions? Email me: newk@writebank.com.
Architects, engineers and builders create our living spaces, society and infrastructure. Learn more about their contributions to our lives at The American Institute of Architects,  the American Council of Engineering Companies, and The Associated General Contractors of America.